Healthcare
Healthcare companies manage an extraordinary amount of data in a highly regulated, ever-shifting landscape that demands secure and reliable technology - with zero tolerance for failure. But it's about much more than compliance when your work touches human lives.
Protect your patients and your organization with a strategy for success.
Integrate best-in-class technologies that support your quest for better patient outcomes while fending against threats and achieving total compliance.
Establish digital resilience, securing your organization with buffers against unavoidable realities.
Manage, share and secure petabytes of patient data securely, with our scalable solutions that meet compliance and daily operational needs with ease.
Solution: Infrastructure
Industry: Health Care
Solis Mammography
Solis Mammography is the largest independent mammography group in the United States, currently operating in 50 centers across seven major markets. With over three decades in breast imaging and...
Solution: Cloud
Industry: Health Care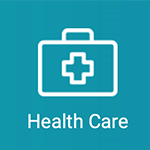 A Biopharmaceuticals Company
A biopharmaceuticals company began a migration to the cloud with high hopes. Yet, internal stakeholders began losing confidence when they saw what...