Kurt Klein, CEO
For over 20 years, Kurt has been the face of DataEndure and its family-owned roots. A graduate in Economics from University of Georgia, he brings that southern charm to his role as our Relationship Builder-in-Chief. During his tenure, DataEndure has reached new heights, partnering with industry giants and expanding the reach of our data management and digital resilience services. On his watch, we've partnered with industry leaders like Symantec, NetApp, Veritas, and DAMAC to bring the cutting edge of technology solutions to our customers. He drives our company just like he drives his beloved cars, delivering showstopping results for loyal customers like Renown Health, VISA, Facebook, and CenturyLink, and helping them not only meet specific business challenges but prepare for the future with a digital resilience strategy.
And our customers aren't the only ones who will tell you he's a great guy. With a heart for mentorship, Kurt bolsters employees as well as mentees in the community. He's a well-recognized face in Bay Area charities as well. He is a past Board member for Easter Seals Bay Area, and he oversees DataEndure's support of various local charities on an ongoing basis.
Vince Zappula, CRO
Wonder how someone becomes a successful technology sales leader? Just ask Vince - he has over 25 years of experience, and has worked with over 100 Fortune 1000 companies to meet their business IT objectives. Since 2008, he's been our secret weapon, helping us reach and satisfy the customers who need us most. Based out of Silicon Valley his entire career, Vince's is recognized for his creativity, integrity and domain expertise; having helped technology leaders in organizations of all sizes successfully manage IT risks and adapt to market opportunities.
An ace on the tennis court and in the sales field, prior to joining DataEndure, Vince was the VP of Sales at RedBridge IT and held sales leadership roles at Kashya (Acquired by EMC), and StorNet. You can catch (or hear) him amping himself up for his next challenge with heavy metal music playing in his office.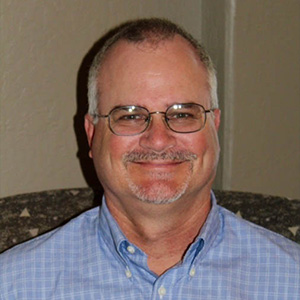 Patrick Chris, CFO/COO
Patrick is a strategic and financial executive with more than 25 years of experience in finance. More than just a money management guy, Patrick is a logistical wizard behind many of our biggest successes. He helps us balance opportunities and technological health for clients with budgets and a significant return on investment. His love for the outdoors is legendary, and he brings the same survival techniques to helping us stay at the top of our industry.
Prior to joining DataEndure, Patrick held finance-focused roles at companies such as eMadison, Inc., Emergency Financial Services, and PrimeQuest International. Patrick holds a business degree from California State University, Stanislaus. He's also a Dodgers fan, but we won't fault him for that.
Shahin Pirooz, CTO/CISO
In a team of experts, Shahin rises to the top as our technology guru. He makes sure we're at the forefront of technological possibility and solutions for our clients. He oversees our technology relationships with a who's-who of leading and emerging partners, including NetApp, Gemalto, Actifio and many others. While he can get technical with the best of them, he has the superpower of being able to explain things so even your grandmother would understand.  A former motorcross racer, taking a leap comes naturally to him. He's never afraid to test the boundaries of what's possible to build exactly what our clients need. When he's done solving our greatest technology challenges, he goes home to his brood - literally - helping his wife and kids tend to their ever-expanding family of chickens (yes, you read that right). Shahin has over two decades of experience leading technology teams, research and development. He previously served as CTO at CenterBeam and RiverMeadow and held leadership roles at EarthLink, AppShop and EDS before joining DataEndure.
Kirstin Burke, CMO
Technology isn't always easy to explain, but when Kirstin does it, not only do you understand it, but you want to lean in. For over 20 years, she has worked with top executives in the technology space to ensure that brand and mission accurately reflect not only corporate strategy but key customer insights. Today she's DataEndure's communications virtuoso, spreading the word about our mission to help enterprises build high performance environments that reduce risk. To balance out her life lived at the forefront of technology, in her free time Kirstin is an avid reader with a sweet spot for history. Her love of running and the outdoors helps free up mental space to further develop our story in ways that captivate the attention of our markets. Kirstin exemplifies DataEndure's commitment to service and our focus on building resilience: she volunteers extensively with children and families, mentoring and equipping them to take on the future with hope.